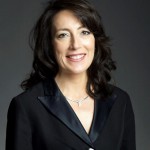 Compliance Governance & Training Ltd collaborates with the Boards of financial services clients in their strategic planning providing oversight of the operational and customer processes, leading to the implementation of ethical solutions to manage operational and customer risks identified in the Boards strategic review.
Compliance and regulation is an integral part of financial services companies who seek our advices, on the corporate governance structures and the Central Bank of Ireland prudential requirements of a regulated entity. Compliance Governance and Training Ltd assists Financial Services and Pensions firms from the initial Central Bank of Ireland authorisation process through to Revocation following Merger and Acquisition.
We provide a Compliance Consultancy and a Training service for all aspect of the Investment, Insurance, Financial Services and Pensions sectors. Evelyn Hanrahan Dip IoD BA HDE QFA FLIA, Managing Director, has worked extensively in the Financial Services, Pension and Insurance industry prior to setting up her Compliance & Regulatory Consultancy practise in 2004.
In combining extensive industry knowledge with Compliance Expertise and up to date Regulatory and Legislative awareness and understanding, Compliance, Governance and Training Ltd has been at the forefront in assisting the Insurance and Financial Services sectors in interpreting and applying the regulatory framework within their firms. In this capacity Evelyn has established an excellent working relationship with the Central Bank of Ireland.
In 2012 Evelyn published a revised version of her original 2007 Governance and Compliance Procedures Manual which she was commissioned to produce by the Irish Brokers Association (IBA). These Procedures Manuals incorporate the compliance requirements into the business development process, providing firms with an ongoing reference guide and training tool.
Evelyn's consultancy methodology for Compliance, Governance and Training Ltd is one of critical analysis of complex regulatory problems, clearly evaluating and assessing key information, collaborating with relevant parties, ultimately leading to a proposed solution.